Love it or loathe it, digitisation and digital humanities are becoming and increasingly important area for anyone interested in historical research on organizations. Yet the report by eNumerate, formerly an EU funded project aimed at creating statistical data about the digitization, of cultural heritage in Europe, shows that there is still a long way to go for most archives:
"On average 23% of European collections have been digitised, with Museums leading the way with the highest proportion (31%) up from 24% in the 2014 survey (Core Survey 2- CS2). However at the other end of the scale, only 13% of record office/archive collections and 19% of library collections have been digitised. This is possibly down to the vast amount of records these institutions hold, which could result in a longer digitisation process."
As this infographic shows, digitisation remains a major area that the UK government and the EU are investing in. Yet the impact this is likely to have on research practices or the availability of documents from private organization archives remains unclear.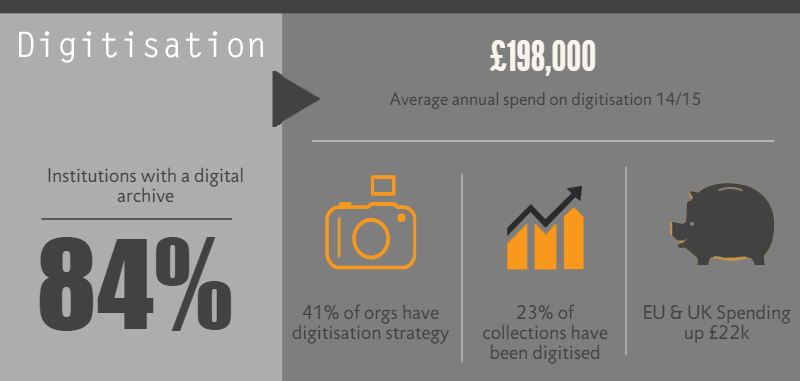 You can read the summary and the full report here: eNumerate Digitisation in Cultural Heritage 2015 : Key findings | TownsWeb Archiving.